Hiring Long Distance Moving Companies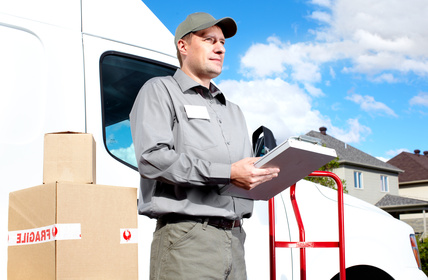 If you're moving a long distance from your current location, than you already know how many challenges you are about to face. You have to start a new job, learn how to drive around a new city, find new doctors, new schools, and send all those change of address cards. And there's so much more, it's easy to forget something.
To give yourself one less thing to worry about, you should hire the services of a professional moving company that specializes in long distance moves. Professional movers can help you sort out many of the details of the moving process—gathering boxes and other packing materials, knowing how to pack, putting things in storage, and scheduling the move. But if you are moving long distance, you might have even more to consider.
Should I Hire a Long Distance Moving Company?
Good question. If you're moving over 100 miles from your current location, your move is considered long distance—whether you're staying in the same state or moving to a different one. For moves of this length or more, it is recommended that you hire the services of a moving specialist. But even among those companies that specialize in long distance moving, there are sub-specialties. Let us break it down for you:
In-State Long Distance Moves
If you live in a large state, you may find yourself moving more than 100 miles and still not leave your state boundaries. Even so, this is considered a long-distance move, and hiring the services of professional mover is recommended.
Out-of-State Long Distance Moves
Any time you move across state lines, it's almost always considered a long-distance move, even if you are just moving across the border. Different states have different laws and regulations regarding both the transportation industry and the realty market. You'll need to make sure you hire a mover that is aware of the regulations in both the state you are leaving, and the state you will now call home. You don't want to be surprised by any fees, fines, or taxes just because you weren't aware of differing regulations.
Coast-to-Coast Long Distance Moves
Nothing is harder than trying to move from one coast to another, and you shouldn't try it without professional movers. They'll know the safest and fastest routes to take, and will also be familiar with the various trucking and highway regulations that differ from state to state.
Let MovingQuote.org Help
If you're planning a long-distance move, try our free moving quote tool to get started. We have contracted with dozens of pre-screened professional moving companies. Just submit your information once, and competitive bids will be in your inbox within minutes. You'll be under no obligation to buy. Once you have prices, you can talk with company representatives directly to discuss what services they provide.