Moving Locally – What You Need to Know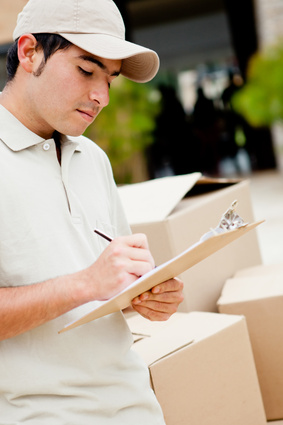 You may not be moving to a new state, or all the way across the country, but there's still a lot to do when you move nearby. It is very common to move close by, and require just as much preparation as any other type of move. Reduce your stress with these tips for planning ahead properly.
Purchase Moving Supplies
If you hire a professional mover, they may provide the option for you to purchase boxes and moving materials you'll need for your move. If not, or if you are moving yourself, you'll need to start gathering your supplies in advance. Never underestimate how many boxes you will need! Ask local businesses, grocery stores, schools and friends if they have empty boxes you can use. You can also purchase these from a package delivery business. In addition to boxes, you will need packing tape and newspapers or bubble wrap to prevent items from moving inside the box, make sure you have plastic sheeting to protect furniture and mattresses as well.
Start Packing Early
It's actually never too early to start packing. Once you know you are moving, start collecting boxes and packing non-essential items. Write the contents on the outside of each box, as well as the room those contents belong in, such as family room, children's bedroom, and so on. That way you will know where each box should be unpacked when you move into your new home. Smaller boxes are easier to carry than bigger ones, and remember to not over fill boxes so they are not too heavy. Before you even start packing, we recommend you go through your things and decide what you want to dispose of and handle that in advance. Getting rid of accumulated clutter will not only mean less work for you when packing, but it will also cost you less when hiring movers if your load is smaller.
Call You Local Utilities
Don't forget that you will have to change over all your local utilities, including phone, water, electric, gas, cable or satellite, and Internet services. Give them the date you will need to shut off services in your old home, and the date you will need them turned on in your new home. Write down your verification numbers so you have proof of your call.
Hire Professional Movers
Consider hiring a professional moving company to handle your move. Knowing that you will have a truck and the necessary labor to get all of your possessions moved in one day can be a big weight off your shoulders. You might be able to find a good local mover through recommendations from friends or colleagues. You can also do a quick search online where you can gather prices and check on a company's past customer reviews.
Use Our Free Moving Quote Tool
MovingQuote.org has contracted with dozens of local moving companies in your area. Just use our Free Moving Quote tool to input your information, and within minutes, moving companies will be sending you bids to handle your move. Our services are free and you are under no obligation to commit to any mover. By using our tool to start and narrow your search, you can be sure you'll find a local company that meets your needs at a price you can afford. Get started with MovingQuote.org and get moving!